We believe in profound commitment to the individual and their experience of a space. Through careful study of a project's requirements and client's lifestyle, we find a way to functionality and unique combination of materials, textures and styles. We hand-craft environment that enables our clients to develop personal and long-lasting relationships with their bespoke interiors
Roman
Designer I Art Director
BA (Hons) degree in Design and Transportation.
I have always been passionate about how technology is entwined in design. For many years I have worked in project management for well-known automotive brands. I had a chance to be involved in high profile projects by Aston-Martin, Jaguar, BMW, etc. I was always intrigued by well designed spaces and slowly grew my passion for furniture and interior design.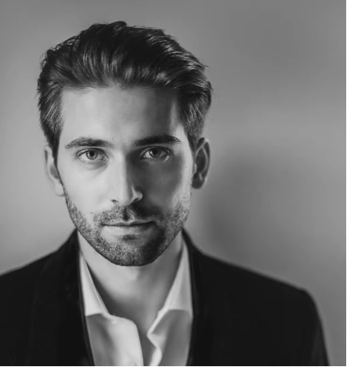 Anastasija Designer I Architect
BA (Hons) degree in Arts and Architecture Masters in Architecture.
My career began at the star office OMA, where I was working on a number of ambitious projects in the United Arab Emirates, Russia and Europe. I moved a lot in my life and also worked in Basel and London, where I led the design of residential complexes. When I moved to Frankfurt am Main, I started work in a creative design agency creating highend spaces in Germany and overseas. My approach to design is very distinctive, I like to mix vintage elements and modern simplicity.